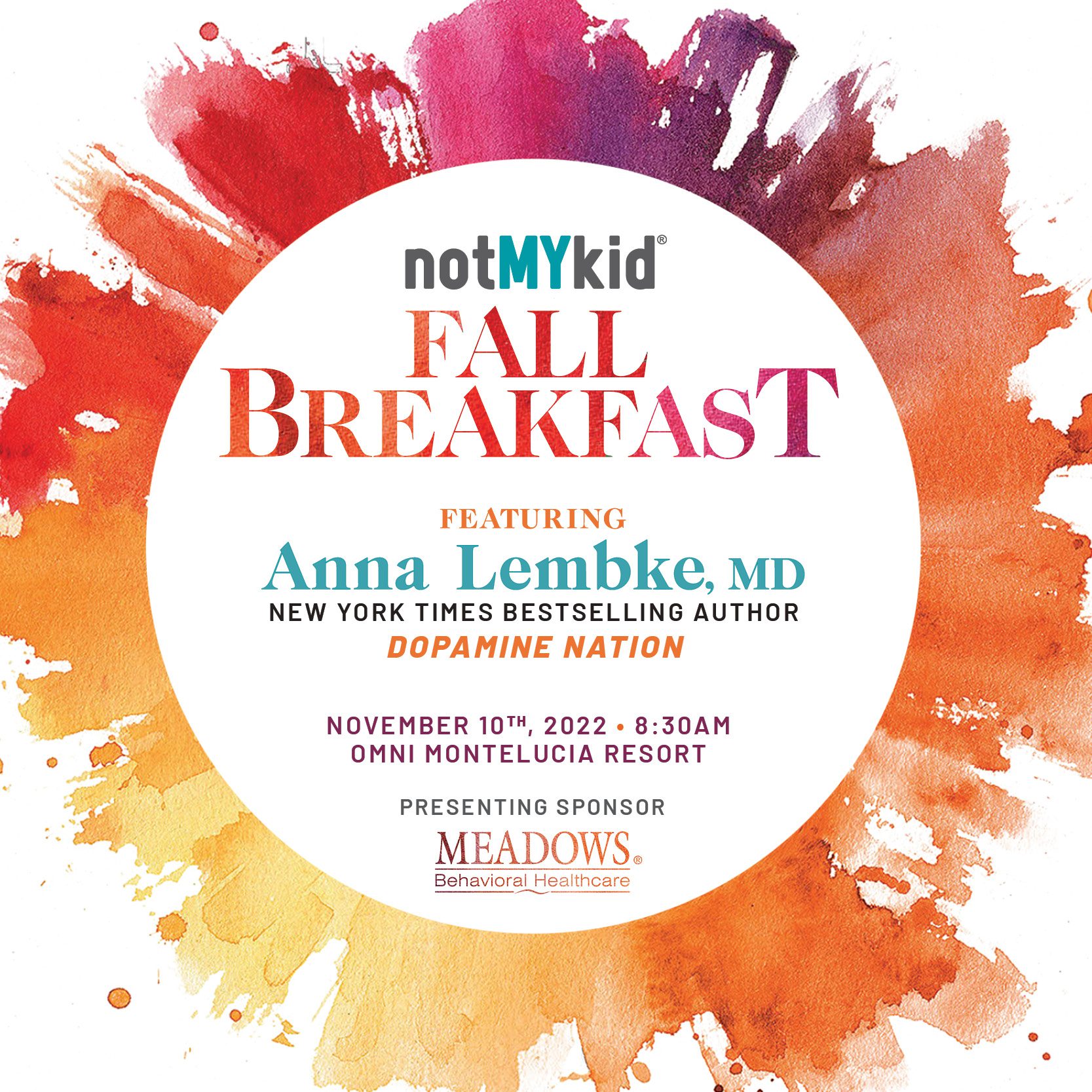 SAVE THE DATE!
  We are excited to announce our Fall Breakfast, featuring Anna Lembke, MD.  She is the NY Times bestselling author of
Dopamine
Nation
,
Finding Balance in the Age of Indulgence.
 Our event will explore youth mental health and the impact of overconsumption in a dopamine-overloaded world. Dr. Lembke was recently featured in the Netflix documentary, The Social Dilemma. "The smartphone is the modern-day hypodermic needle, delivering digital dopamine 24/7 for a wired generation."
In partnership with Meadows Behavioral Health, we'll gather at the Montelucia Resort on November 10th. Stay tuned for registration info and sponsorship opportunities, coming soon!